2018.12
UI/UX
VISIT TO THE STUDIO
An app that builds community between artists and learners through process and idea sharing.
Notes
---
This project is a collaborative project with Yimei Hu, Grace Oh, Austin Kuo and Cyrin Gutmacher.
My main role in the team was to develop the skeleton from the scope we decided and create a visual language with Yimei Hu, as well as making the final presentation.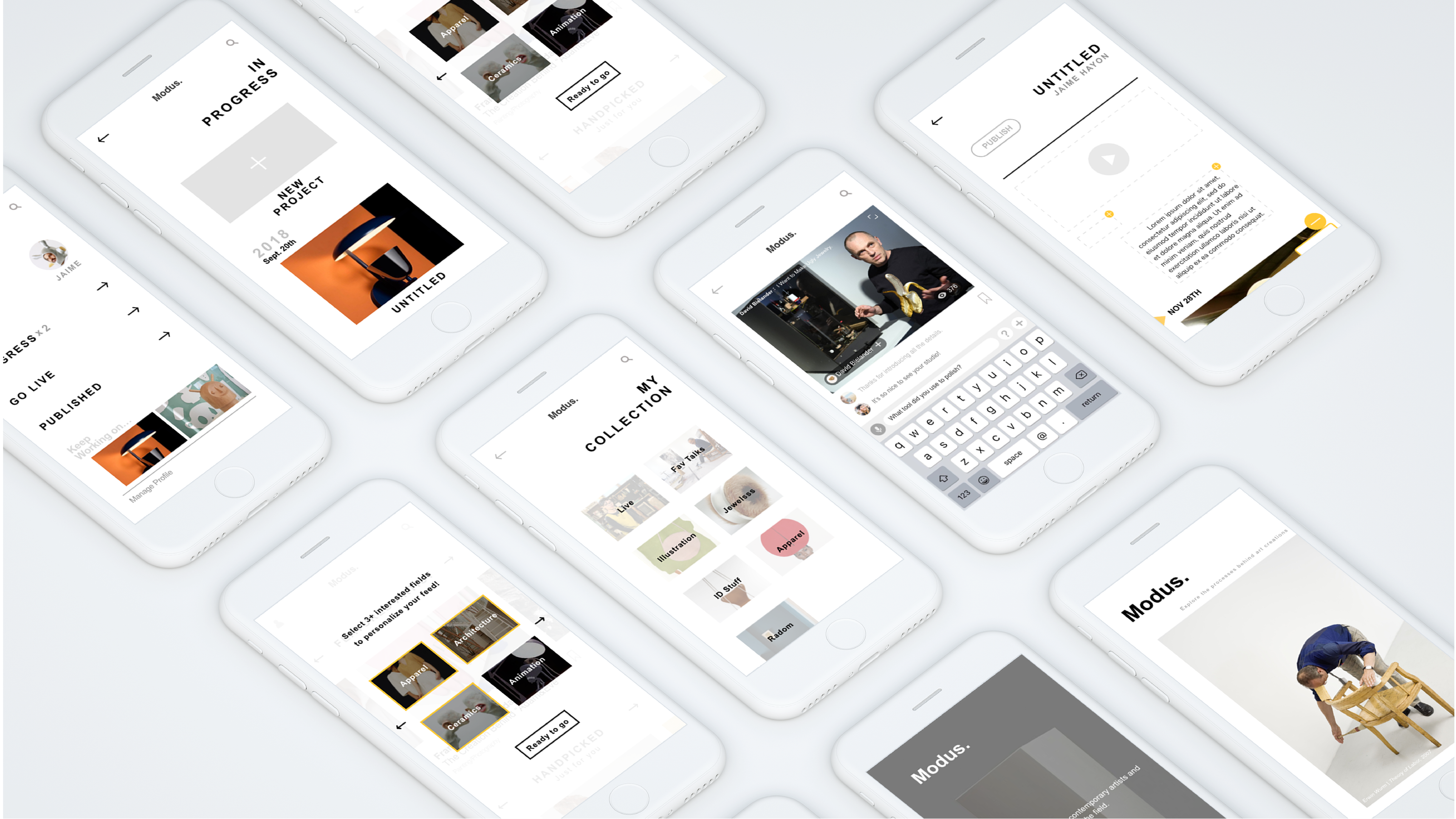 ---
Also related: