2019.12
Experience Design / Furniture
AT WORK WITH PEBBLES
Playful forms in office space that cares about your mental health through sound, light and touch.
Notes
---
This project is a collaborative project with Jason Chang.


Pebbles aims at bringing a new perspective to the traditional office objects. After learning history of how office spaces have evolved over the years, we found a need to change the current space.

Multiple problems have occured with the current model of open floor plan, such as distracting noise as well as lack of characteristics from the standard setting. We are both very interested in sculpture forms that will provide an organic view in contrast with the structured office view.

With is earth-toned color contrasting its playful form, Pebbles establish a new typology of office design.
Forms
---
The objectives for these forms are to be warm, approachable and playful that will invite people to interact with them.


The project started with ideation and sketching suitable forms. With three objects in a group, there is a hinted sense of belonging and human in the design. So we created three forms that are similar but having its own characteristic in the family.

Inspired by elements like traditional japanese stacking stones as well as natural rock forms, we explored in ways how these could be designed to live in the contemporary office space.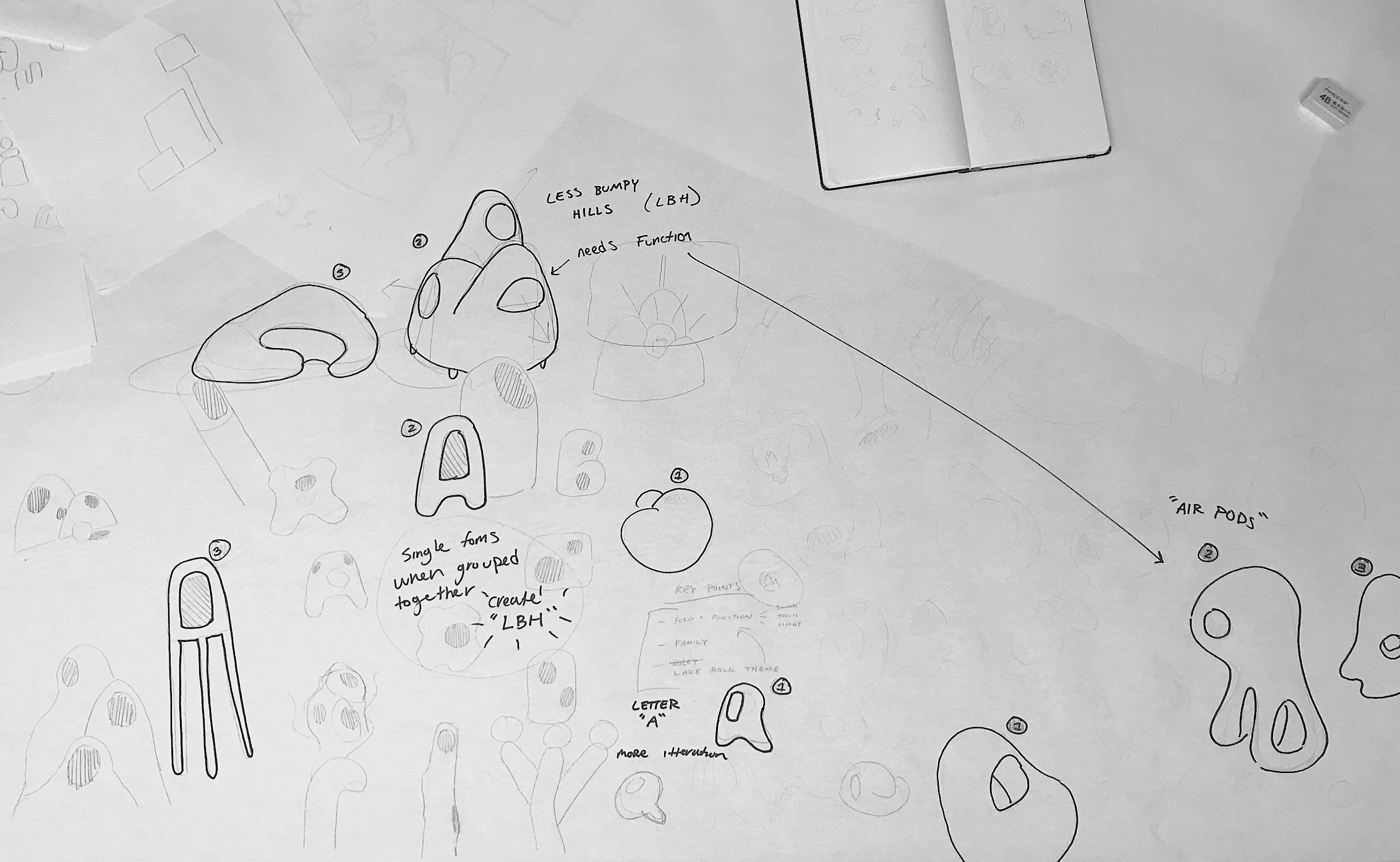 Functions
---
Pebbles incorporates functions like producing white noise and calming pulsing light.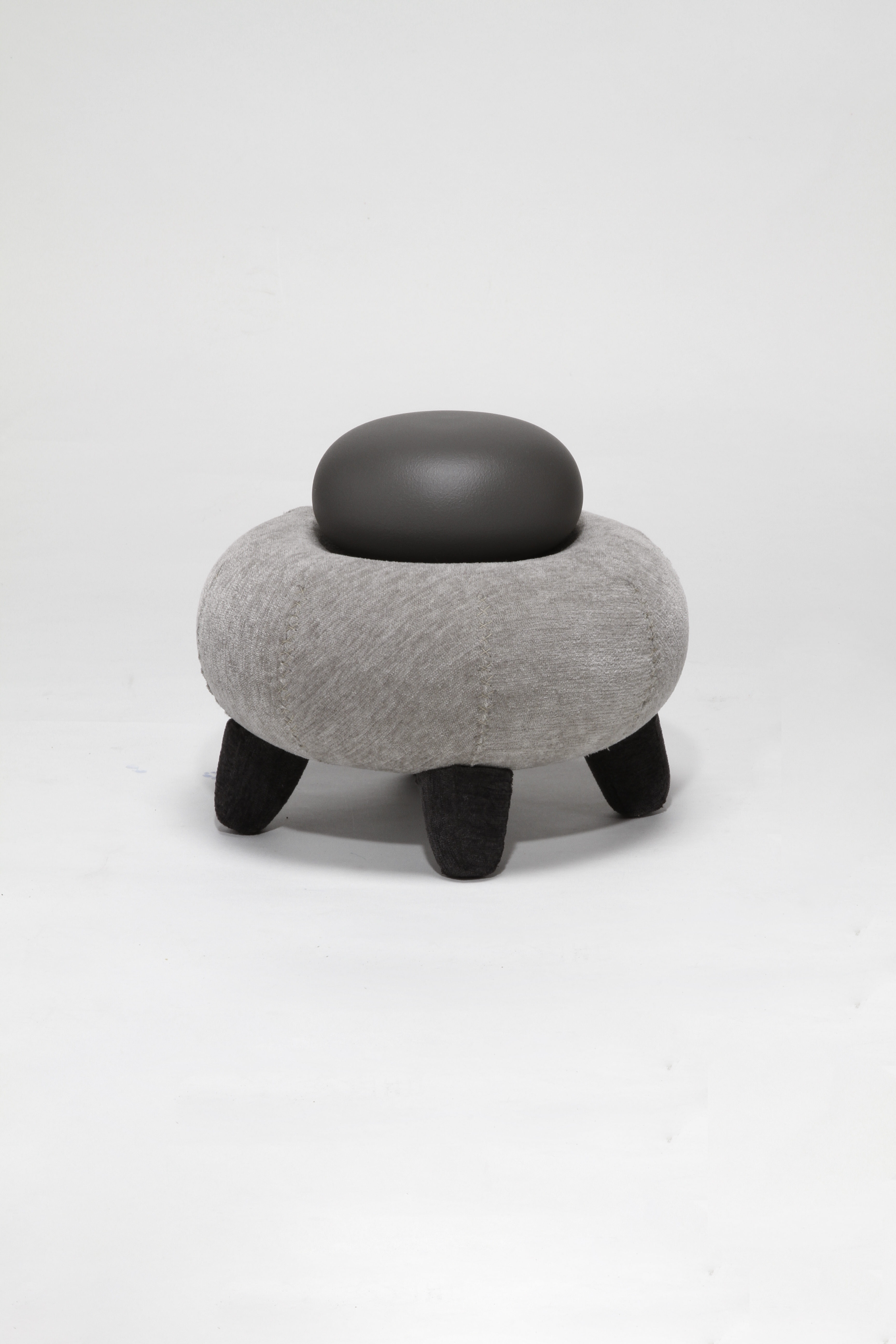 Pebbles I

Equipped with a white noise machine, Pebbles I blends into any office space while adding some playfulness and serenity to the overall atmosphere.
It is best used in the center of any room where the sound can travel the most evenly. Top of the device features a dial that could spin to adjust the noise level.
Pebbles III
Stands at around four feet tall, its super plush upholstered body is designed to engage the user through two different types of tactile fabrics.


Pebbles III brings an uplifting quality to any office and performs its best in high traffic areas such as lobbies or entryways.
Pebbles II
It is designed to engage the user through its calming light and protective form. It uses warm pulsing light to encourage slow breathing and evoke a feeling of warmth and calmness.
The form can be placed in waiting areas around to reduce stress.
Prototyping process
---
Mocking up with wood, cork, foam and upholstery fabric, Pebbles slowly comes to life :)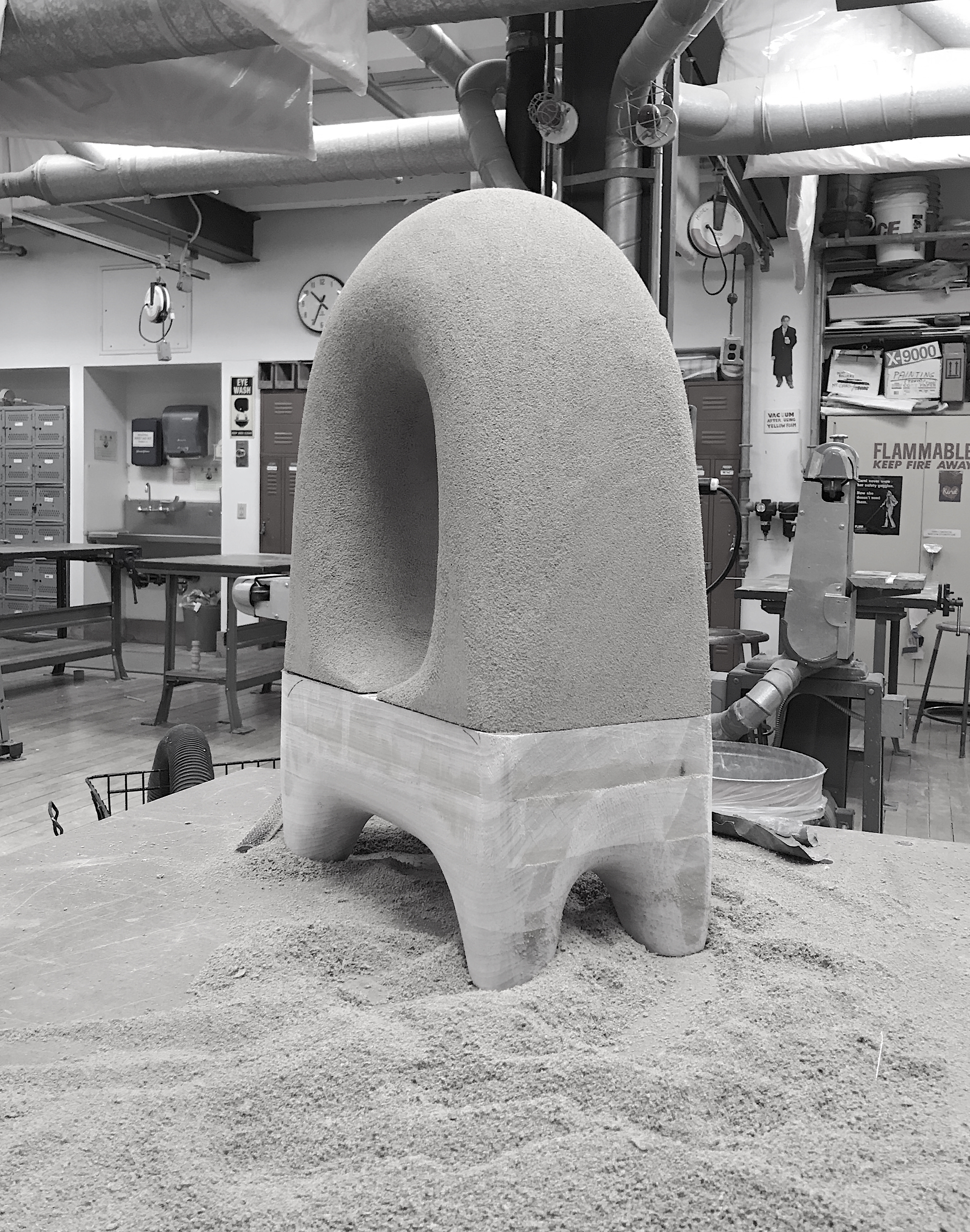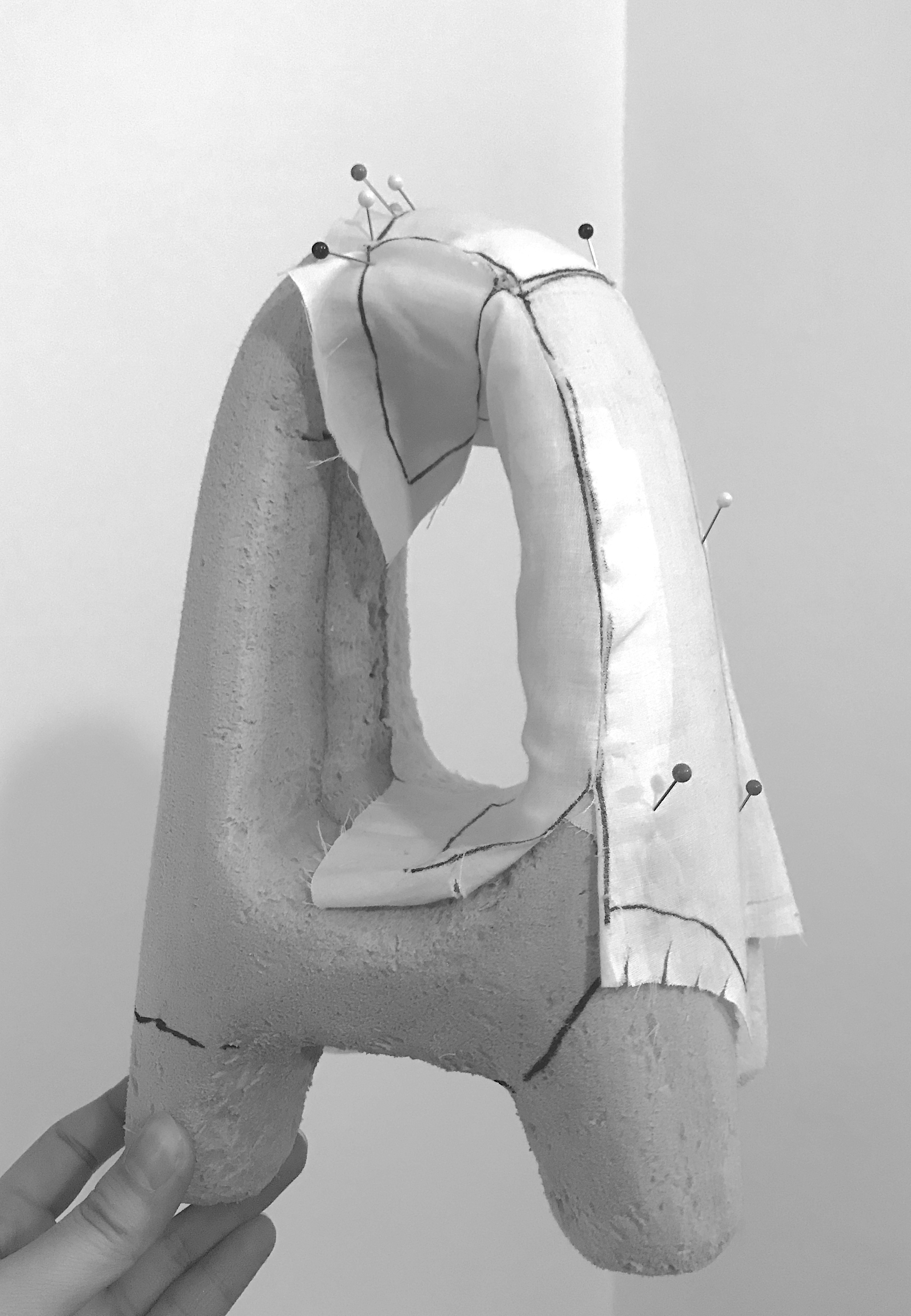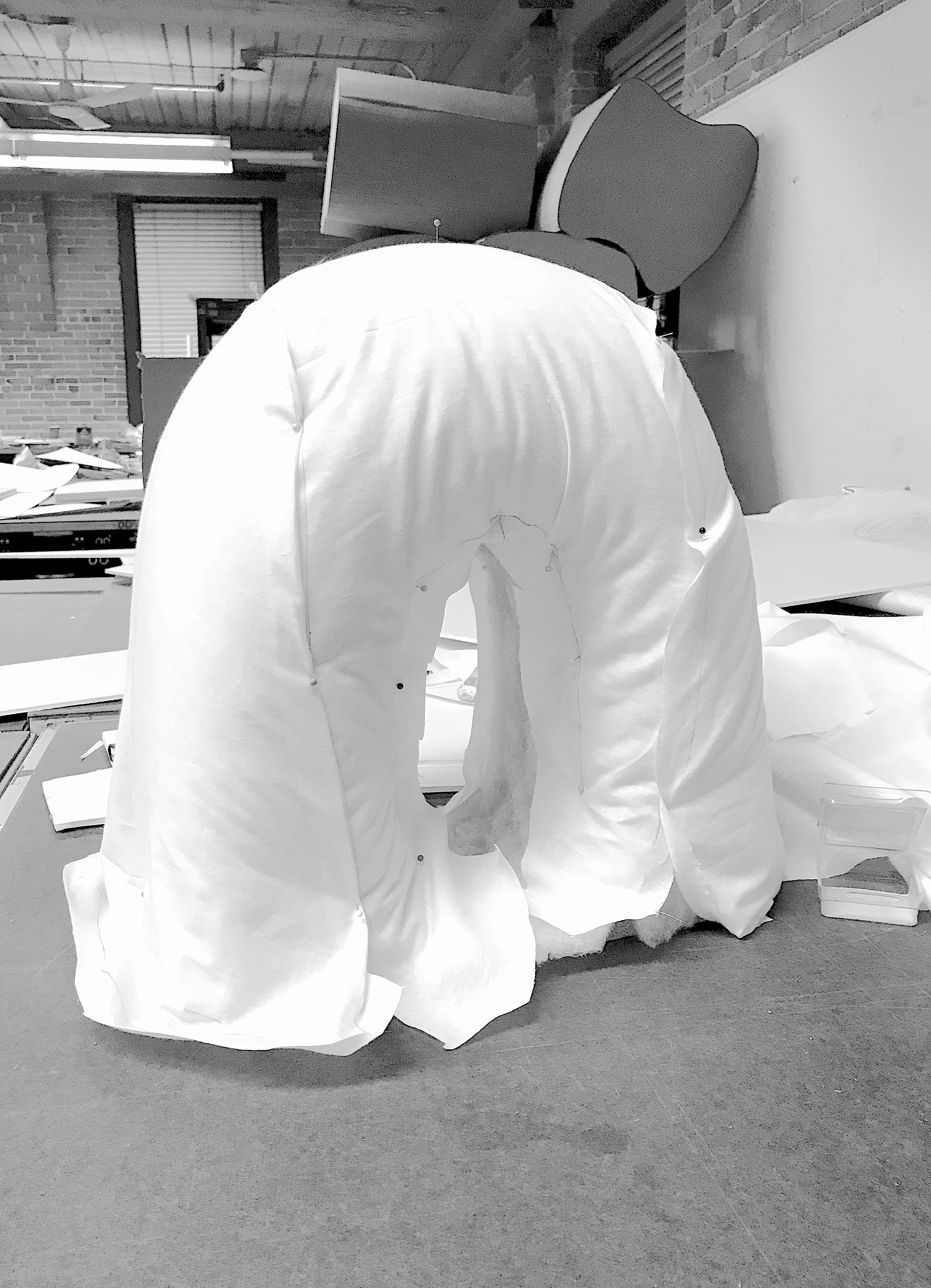 In office space
---
See Pebbles in office spaces.
---
Also related: