2018.11
Product / Prototype
WATER THAT PLANT
Watering can designed for Muuto with an elegant silhouette and modern aesthetics.
Background
---
This project is to select a brand of choice and design a watering can that would fit in with that brand.

During the research, Muuto's design perspective and language attracted my attention.


This short project begins with researching brand and its market position and end with prototyping it in actual scale.

The chanllenge with this project is to design convincing products through iterations of sketches and small models. It is also very important to analysis the design from every stage of the process to make sure it fits the brand's perspective.

Research objective
---
Focuse on the design language and aesthetic.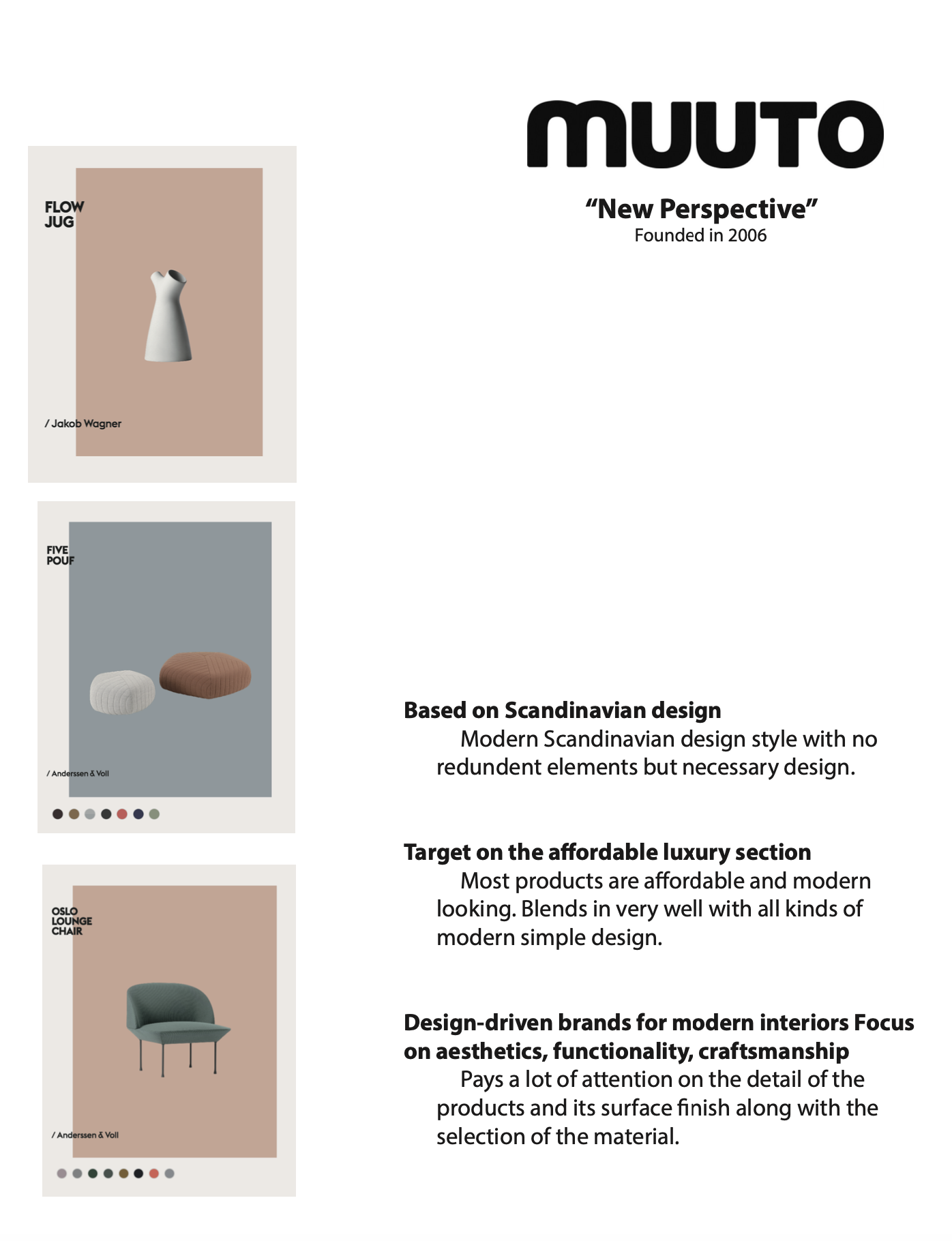 Form
---
Muuto is a brand with classic and timeless forms with a subtle twist of contemporary elements.


While sketching for the design, inspirations were taken from classic shape of garden watering cans to achieve that classic and universal silhouette.
Color

---
Given Muuto is famous for its color choices for their products to establish a new feeling, I also looked into various color options.


Because of this simple yet sophisticated shape that this watering can has, it is easy to employ multiple colors to fit in any contemporary homes.

This watering can is design with the intention that people will slow down their pace of life and enjoy their moment of watering a plant.
Prototyping

---
First making small clay models and then transfering them to fin models to estimate size. Final prototype is made with foam, spackle and paint.
---
Also related: